Lose the Weight You Want Before Summer
In the midst of a cold winter, spring and summer seem like a distant memory, but spring and summer are fast approaching once again. As winter clothing is priced for clearance, spring and summer fashions are beginning to appear on clothing racks in retail stores as well as online. Before long, warm weather will return once again, and spring and summer clothing will come out of storage. Will you be ready when it's time to begin wearing shorts and other warm weather apparel?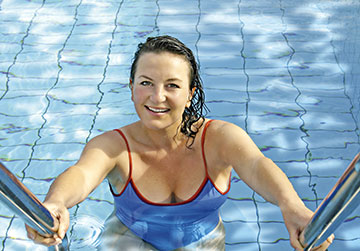 How many times have you wanted to lose weight before summer but failed miserably and avoided wearing shorts, tight shirts, sleeveless tops, and revealing swimwear all summer long? You still have time to lose the weight you've always wanted to lose, and you can make this year the one that you succeed. Take the initiative to lose the weight you want before summer arrives, and you'll be able to show off your new body and enjoy wearing the clothes you've avoided wearing in the past.
Find a Sensible Diet Plan That Works for You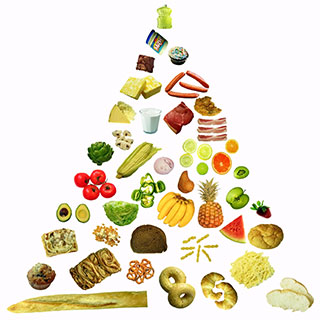 There are numerous diets plans to choose from, but they aren't all sensible, and they certainly don't all work as promised. Look for a diet plan that centers on the USDA food pyramid and focuses on eating a wide variety of healthy vitamin-rich foods. Eating sensibly is a diet anyone can live with, and when properly followed, it's a diet that results in long-term success.
If learning about nutrition and preparing healthy meals that can help you lose weight and still taste delicious sounds too difficult, consider a meal plan from one of the leading diet plans. Nutrisystem takes care of all the work and calculations—food is prepared and perfectly proportioned so no weighing, measuring or counting calories is needed. Another top choice is Medifast, which delivers food to your door that is nutritionally balanced and clinically proven with no shopping, cooking or counting needed.
Take Time to Exercise
Exercise is an important part of any weight-loss plan, and everyone can benefit from various levels of calorie-burning activity. Look for enjoyable exercise programs and exercise equipment that will help make exercise less of a chore. Take the time to participate in some form of physical activity at least fifteen minutes every day. You'll burn calories, and you'll have a body that you'll want to show off by the time summer arrives.
Helpful Incentives
If you look through fashion catalogs and magazines and wish you had the body of the models wearing the clothes you want this summer, use them as a helpful incentive. Clip out the pictures of the clothes you want, and hang the pictures where you can easily see them on a daily basis. The pictures will help you remember your goal and will make you think twice before straying from your diet plan.
Keeping Records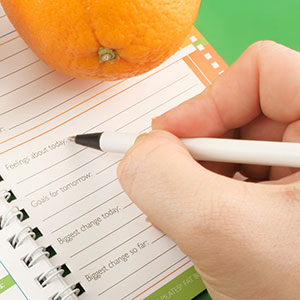 Keeping a running count of calories is a great way to stay on track while dieting. Keep track of your calorie consumption by writing down everything you eat as well as an estimated amount of calories in a personal notebook. Make yourself accountable for the foods you eat by putting it all in writing. You'll be less likely to eat foods that aren't on your diet, and you're more likely to stay on track and lose the weight you want before summer arrives.
If counting calories, estimating portion sizes and recording these details isn't something you can easily keep up with, consider the Weight Watchers Points Plan. This flexible system simplifies the calorie counting process and helps you make better choices and lose weight while still letting you eat real food—including your favorites.