Counting Calories for Weight-Loss Success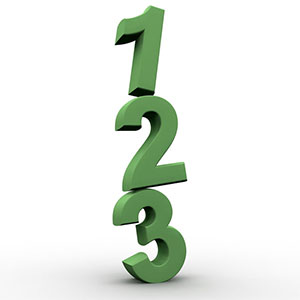 Losing weight is one of the most difficult tasks, and countless people are forever dieting in an effort to lose unwanted pounds. There are all sorts of fad diets; some that actually work, and some that are nothing more than cleverly advertised worthless products designed to capture your attention and take your hard-earned money. Instead of trying the latest fad diet, why not try a healthful diet that's tried and true? Counting calories is one of the most effective and beneficial ways to lose weight.
The Benefits of Calorie Counting
There are numerous benefits to counting calories. Dieters counting calories aren't restricted in any way. Other diets disallow specific foods, but when counting calories, everything within moderation is permissible. Unlike restricted diets, you'll never become bored when counting calories. As long as the foods you consume don't exceed the number of daily calories allowed, you can enjoy them.
Daily Calorie Allowance
Don't starve yourself in an effort to lose weight. The ideal amount of weight to lose per week is between 1 ½ and 2 pounds. The weight didn't appear suddenly, and it won't go away any faster. Maintain a positive attitude, and tell yourself that no matter how slowly the weight comes off, for every pound you lose, you're one step closer to reaching your weight-loss objective.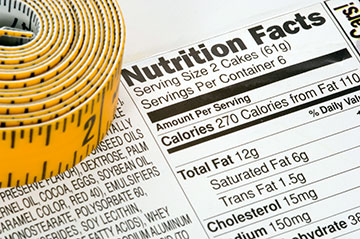 Adult females who aren't particularly active should consume between 1,000 and 1,200 calories each day, and those who are more active should put away between 1,200 and 1,500 daily calories. Adult males who are sedentary should consume from 1,200 to 1,500 calories daily, and those who are on the go should take in between 1,500 and 1,800. Teens require more calories because they are still growing and developing. They should consume between 1,200 and 1,800 daily calories on average.
Keeping Track
In order to be successful when following a calorie-restricted diet, it's important to always keep track of calories consumed. It's easy to lose track throughout the day. Purchase a calorie-counting guide, and begin keeping a diet diary. Each day, create a section for breakfast, lunch, and dinner, and allow extra room to include beverages and snacks. Determine in advance how many calories you can consume, and plan your meals accordingly. Before long, you'll begin remembering how many calories are in foods you eat on a regular basis. You'll naturally make wiser food choices while trying to stay within recommended calorie guidelines.
If counting calories sounds complicated, consider joining a diet plan like Weight Watchers Online, which makes things really easy. Not only do they make it simple to track the calories you consume, you also get to track your progress, have access to many gourmet recipes and meal ideas, and can even take your favorite recipes and create healthier versions.
Restaurant Dining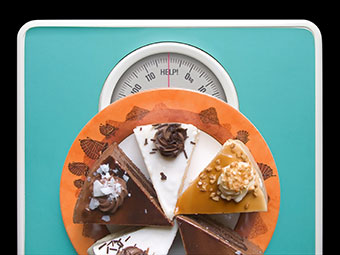 If you enjoy eating in restaurants, you don't have to give up this luxury. Many restaurants cater to dieters and offer low-calorie menu sections complete with nutritional information. Search for restaurants that offer this valuable service to their customers. You can still enjoy eating out without worrying about consuming too many calories, and you can enjoy flavorful entrees that are healthy alternatives to regular menu items.
It's best to avoid buffet restaurants when counting calories. Although buffet-style restaurants offer a wide range of selections including fresh fruits, vegetables, and lean meats, the array of desserts and fattening entrees are far too tempting. Dieters are better off ordering food from a low-calorie menu, especially if they are likely to indulge in large amounts of high-calorie foods.
If You Falter
Every successful dieter has at one time or another consumed more than the allotted amount of daily calories. Just because you have one or two bad days doesn't mean you should forget your diet and revert back to mindless eating habits. If one tire on your vehicle went flat, you wouldn't accomplish anything by flattening all of them. You're entitled to have an occasional day away from dieting and calorie counting. If you find yourself faltering, simply get back on track as soon as possible. Every day you stick to the plan brings you one step nearer to your ultimate weight-loss goal.